November 8th is recognized as National Parents and Teachers Day. On this day, our organization, along with many others across the nation, acknowledges the importance of this amazing program. Parents as Teachers is a free, in-home visiting program designed to support, encourage, and empower families. We recognize that parents are their child's first and most influential teachers. DCI PAT works with any family in Elk County with children 5 years of age and under.
One important topic we discuss with families is self-care. It's crucial for parents to take time for themselves. When we take care of ourselves, we're better able to support our children. We recently had a staff self-care day to remind DCI PAT employees to care for themselves, too! Just like parents, it's important for us to practice self-care. Thank you to Rita Kraus, DCI Psych Rehab Program Director, for hosting this awesome painting class. The staff truly had a blast during this great opportunity to practice self-care and celebrate PAT Day!
Thank you to our wonderful DCI PAT team for the amazing work you do for our Elk County PAT families!
For more information about DCI's PAT program, call us at 814.834.2602, find us on Facebook, or visit our web page at www.dickinsoncenter.org/pat .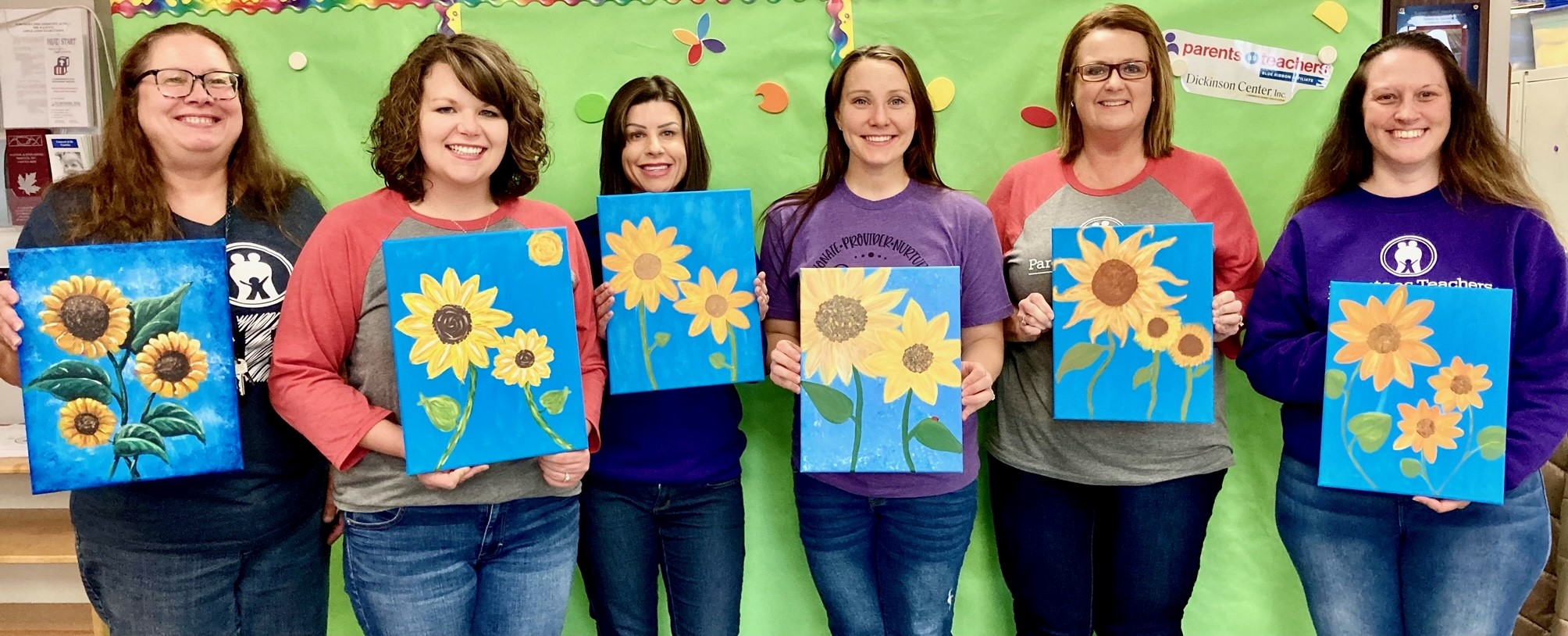 1st picture (Pictured left to right: DCI PAT Staff Michele Davis, Cortney Pahel, Amy Murphy, Jessica Sidelinger, Brenda Wurm, and Amanda Annis).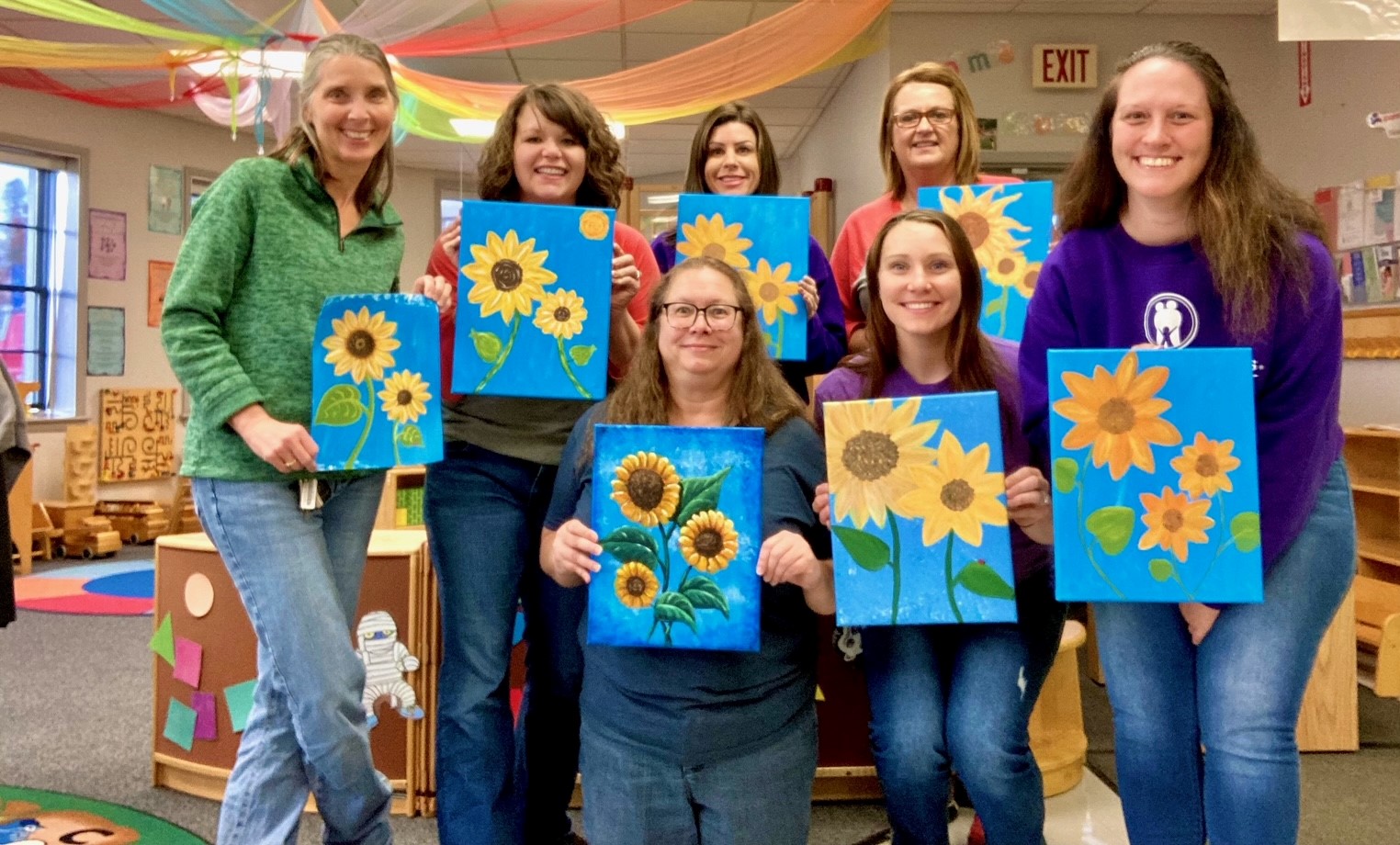 2nd picture (Pictured left to right top: Rita Kraus, DCI Psych Rehab Director; and DCI PAT Staff Cortney Pahel, Amy Murphy, Brenda Wurm. Bottom row: Michele Davis, Jessica Sidelinger, and Amanda Annis).