Join us for Coffee & Chit Chat
Fri, Oct 13, 2023
10:00am - 11:00am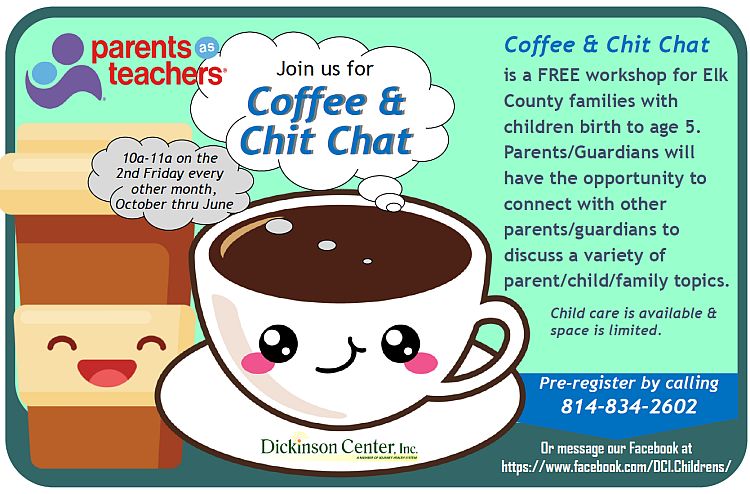 Please join DCI Parents as Teachers for Coffee & Chit Chat, which is a FREE monthly workshop for Elk County families with children 5 years old and under. Coffee & Chit Chat is held at the CEC Building in St. Marys every 2nd Friday of the month from 10am - 11am.
Pre-register by calling 814.834.2602 or message us on our Facebook page at facebook.com/DCI.Childrens
Child care is available & space is limited! Hope to see you there!