Crossroads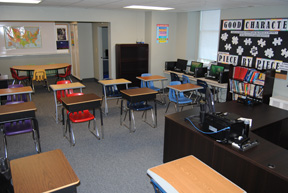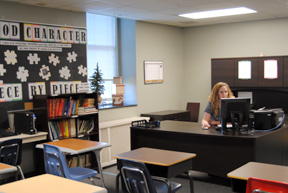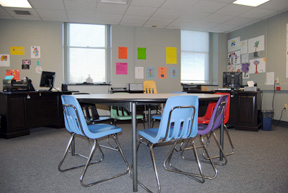 Description of service provided:
Crossroads is a day treatment program for adolescents struggling with the symptoms associated with a mental health diagnosis. Group, individual, and family therapy are offered in addition to medication management. Cognitive behavioral interventions focus on improving interpersonal relationships and symptom management, while overall increasing an adolescent's ability to be successful at home, in school, and in their community.
Crossroads includes an academic component, which allows program participants to remain in their home school district. A teacher is available to provide instruction while a mental health worker is present in the academic milieu to provide therapeutic interventions.
Geographic area of service:
Elk, Cameron, McKean, and Jefferson counties.
Admission criteria:
Individuals admitted to Crossroads must be 11-18 years old, enrolled in a school district, and have an Axis I mental health diagnosis. Additionally, the level of care provided by Crossroads must be determined as medically necessary by a licensed psychiatrist.
How to access service:
Admittance to Crossroads begins with a referral from a parent, school personnel, therapist, counselor, psychologist, or a physician. A referral may be made by calling 814.389.4515. Upon a referral, an intake interview will be scheduled to determine appropriateness of services.
Address and Hours of Operation:
763 Johnsonburg Road
Mailbox # 37
St. Marys Pa, 15857
Individuals attend Crossroads from 8:30 a.m. – 2:30 p.m., 5 days a week, during the school year, and 3-4 days per week during the summer months.
Crossroads Phone Number: 814.389.4515