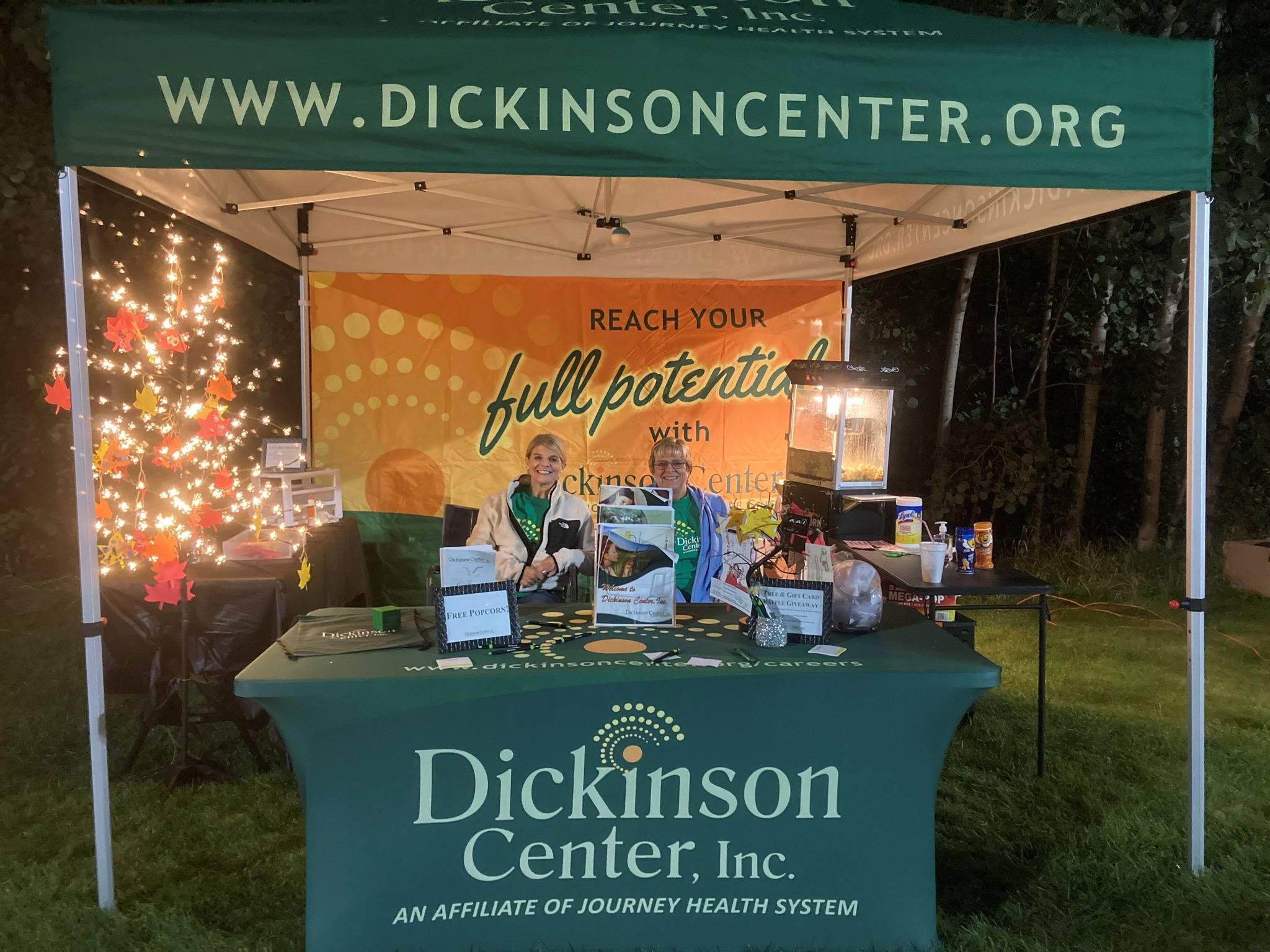 (Pictured L-R: Julie Papa, program director of Blended Case Management & Zita Greenwalt, RN, Behavioral Health Home Plus)
Dickinson Center's team recently had a booth at the Bavarian Fall Fest in St. Marys The festival is organized by local volunteers each year during mid-September. There were approximately 83 booths selling many things including crafts and food.
Vendors, such as DCI, provided information to the community and offered an opportunity to participate in a craft. This year, community members were able to decorate a fall leaf with a positive message for the community. The leaves were hung on a light-up tree for everyone to see. DCI also offered free entry for a drawing of a mini light-up tree with "Leaves of support for our soon-to-be new neighbors around the St. Marys Diamond." The leaves included $10 gift cards for local shops and restaurants. Thank you to everyone who visited the DCI table!